In this post, we'll share about Namecheap in Kenya. Well, online is becoming the best way to transact and make a living.
Many startups also begin online. People are utilizing the online market and making it easy to transact securely and fast. These days you don't have to take time when getting a product. 
Buy online and get it delivered to your place fast. There is no need to visit the shop or queue to get your product while it can be delivered to you.
Technology has helped ease these processes. Everyone can easily transact and continue growing their business fast.
NameCheap?
Namecheap is a domain registration company that has been offering services to businesses and individuals since 2000. 
The company, based in California (in the United States of America), was founded by Richard Kirkendall and quickly grew to be one of the top online registrars in just two years.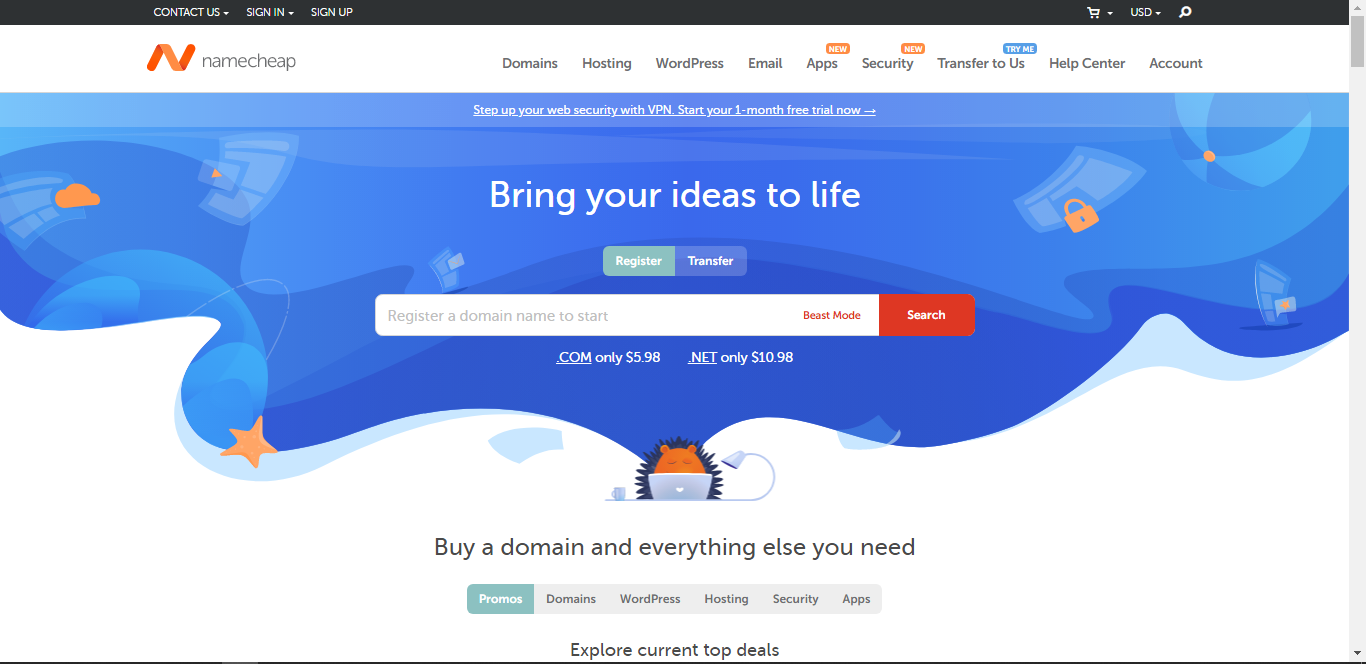 Overview Namecheap focuses on helping people, businesses, and organizations secure their online identities.
It is a simple, user-friendly service that does not sacrifice quality for low prices. Namecheap allows users to register new domain names or transfer existing ones from any other registrar into its vast database.
The website features an intuitive control panel with a user-friendly interface that can be navigated easily. Services Namecheap offers many services directly from its website, including:
 Domain name registrations 

Add-on services – Secure your identity, protect yourself against spam, and more! 

Manage DNS – Change your DNS settings on all domains in one place

Support – Get answers to your questions, from basic to advanced 

Backup/restore service – Protect yourself against data loss
On top of these options, there is good self-help material freely available. A blog is also available to keep customers informed of new features, hosting news, and security updates.
Alerts may be set up so recipients can be notified when important changes are made to the account, domain name, or web services settings. 
Namecheap is also in Kenya and is making lives easy.  Its facilities include hosting, DNS services, and more for just $1 per month. 
How does Namecheap in Kenya work?
 The service is very straightforward to use. Users are given a control panel type interface that makes it easy to manage all services from one convenient location. 
You don't need any special skills to manage your services. Once you sign up and purchase a service the team on Namecheap will send your credentials through email.
From the email you get to login into your control panel then you can manage your services easily.
How does Namecheap compare with other companies?
Namecheap has many facilities for email, chat, databases, and web hosting just as the others do which include Hostgator, 000webhosts Kenya,& more in Kenya. These companies compete on performance and terms of the agreement but they all give quality services
Namecheap has a lot of tools you can utilize to make your business work better such as an intuitive control panel and ticket support if you ever get stuck while managing your account or user.
You have full access to create backups whenever possible so you are not worried about any loss in data during downtime.
What does Namecheap offer?
Namecheap Kenya is one of the leading registrars in Kenya and they have no plans to stop their growth with new features added every month for your convenience. 
They give you free Whois Privacy, Domain Parking, Free SSL Certificate, Free Web Hosting just to name a few of the many benefits they offer that can be found here.
How reliable is Namecheap?
Namecheap has a redundant IP network and multiple facilities spread across 40 countries globally making it possible to deliver a 99 percent uptime.
They support via live chat and constantly update their website with new information regarding domains and hosting. They keep informed on the latest trends and developments in this field. 
Not only do they offer super-fast page load times but also hosting with SSD drives & unlimited file transfer bandwidth. 
Namecheap offers Domain Privacy protection giving your personal contact details a second life online by the mask area to your business.
They have 24/7 customer support via live chat, email & phone. You can also follow them on Twitter to know about the latest promotions and updates for your benefit.
Does NameCheap offer web hosting?
Namecheap is a domain registrar and web hosting company that offers shared hosting, reseller plans, dedicated IP, and VPS. 
They also offer a Microsoft Windows server for those that need additional support. They make sure you get online as fast as possible and are able to get an email address at the same time.
NameCheap web hosting plans come with one-click WordPress installation, Google Apps, eCommerce, 24/7 technical support via phone or chat, and a free domain name or SSL certificate upon purchase of any web hosting plan.
To get started, customers simply choose a web hosting plan and add it to their shopping cart. It was challenging to find experts who were flexible, had a fast-enough response time, and could handle onboarding new customers within 24 hours or less, and provide good service. 
This resulted in a much higher rate of cancellations than planned. Namecheap chose to use more expensive but dedicated sales staff to overcome these challenges.
For business continuity, Namecheap has offsite backups that are made locally, then sent to an offsite location every day with rsync. 
The data center holds the backup tapes for 30 days before they're erased forever; if needed they can be restored from tape by restoring from rsync. 
In addition, after 100 GB is stored in snapshots. It starts taking snapshots every hour. Also, it keeps a copy of website content/files on external web servers in a different country, to reduce the chance that they will be deleted by hackers or other attackers.
NameCheap pricing
They have domains as low as $3.98. Their prices are affordable and have quality support. As for web hosting their plans start from:
Shared Hosting Plans:
Plan

Cost

Features

Stellar

$2.88/month

Domain Name

3 Websites

20 GB SSD

Free CDN

Stellar Plus

$4.88/month

Domain Name

Unlimited Websites

Unmetered SSD

Free CDN

AutoBackup

Stellar Business

$8.88/month

Domain Name

Unlimited Websites

50 GB SSD

Free CDN

AutoBackup & Cloud Storage
NameCheap in Kenya alternatives
It's a Namecheap in Kenya alternative. It offers the best premium services at affordable pricing.
It's also an all-in-one platform that allows you to buy a domain, hosting, and much more. Here is also what GoDaddy offers:
Web hosting 

Domain transfer

SSL certificates

Email hosting

And more.
Pros
Has discounts and offers.

It's the largest domain seller.

The vast number of products and services.
Cons
Support- the live chat is not always available.

Costs more on renewals.
DreamHost
It's a web service provider. It also provided the best affordable services for all. For as little as $2.59/month, you can go live instantly.
Dreamhost provides the following:
WordPress

Hosting

Websites

Domains

Email

And more.
Pros
Get many freebies on service purchases.

Being around for a while.

ICANN accredited
Cons
Expensive especially when you have to pay for the calling feature.
There are other Namecheap in Kenya alternatives like:
Bluehost

 iPage

NameSilo

And more.
Namecheap in Kenya is making online presence easy. One is able to buy affordable plans and grow their business. Besides, their plans are budget-friendly and everyone can access them.